Share Your Dapper Integration
After a successful integration you'll want to share that you're giving your users the best experience with your dApp using Dapper! Here's a few marketing guidelines to help with logos, buttons, and more.
Marketing Assets
Here's a set of marketing assets for use on your site to promote your integration with Dapper.
Use Guidelines
For wallet installation, be sure to clearly identify that users can install the Dapper wallet by using the large install button and floating install button placed on the right side of your dApp.
Here's an example: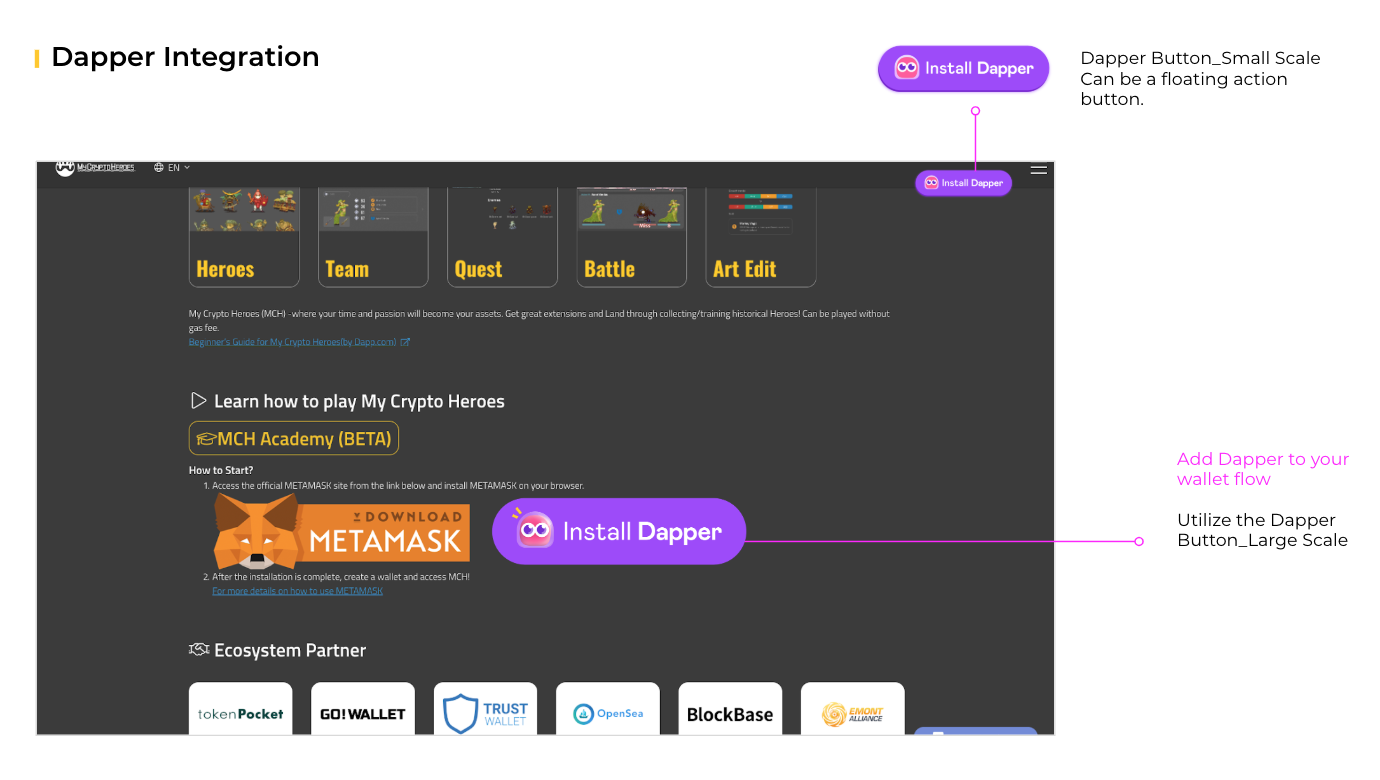 For wallet authorization and flow, add Dapper install links using a small button to clearly identify Dapper as an option.